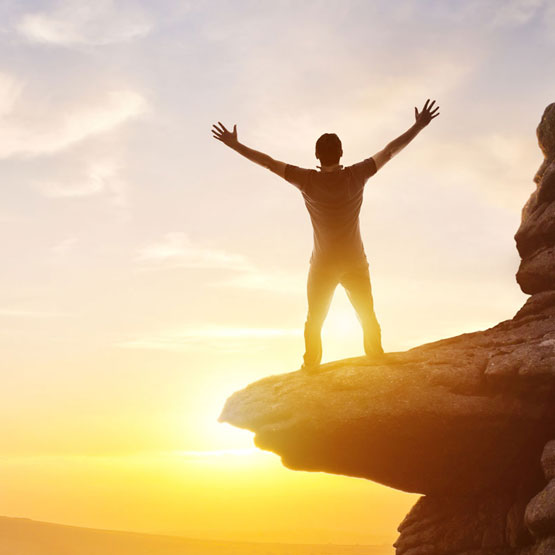 Recapture your freedom with a healthy lifestyle
We believe that our lives are too short not be enjoyed to the fullest. Your years, days, and moments have value because you have value. But that value can be damaged by stress, failing health and wellness, and broken relationships. We need what money cannot buy. We need our health to maximize the value of our lives. Our health is an invaluable commodity that goes beyond any price.
We deliver much more than just medicine
Current research indicates that in many cases with appropriate lifestyle coaching and comprehensive medical care that focuses on all stages of prevention as well as treatment, many chronic disease can be treated. LiveNew is designed with this journey in mind; it is also designed with the belief that traditional medicine misses golden opportunities by simply managing diseases rather than harnessing the strength of proactive preventative medicine in synergy with advanced health science to renew your health.
Discover ways to nourish long-term success
In a culture that is increasingly polarized, common sense approaches and sometimes even health ideals can often get swept under the rug. While many Americans eat only processed foods and others live by protein only mantras, is there a dietary approach that can support better health for me?
Join a community that reinforces healthy habits
In order to make lasting change, the healthy habits you employ during weight loss must become an enduring part of your daily life. Joining a community of like-minded, active friends can provide the support and accountability you'll need to make these habits the new you.
Whole-person treatment for a better life
Our whole-person approach to treatment can significantly improve health, quality of life, and the day-to-day experience of regular activities. Taking control of your weight isn't just about your health, it's about living life to its fullest and not missing a moment. What will you do with your newfound energy?
We'll support every step of your journey
Because you are unique, we believe that our treatment plans need to be equally unique. Because your organ systems are linked in the comprehensive you, we believe that our treatments must be foundationally comprehensive to promote your overall health to in turn better support the individual components of you. Because you are designed for something greater, we believe you need to experience a synergistic treatment philosophy that is greater. This is the only way to unlock greater health and wellness potential. This is the only way to live … LiveNew today.
Harness the power to transform your life
LiveNew combines all elements of metabolic care, weight loss, and health to place each patient at the center of a pathway to healthy future.
Sign up today
Members, click here to sign in.